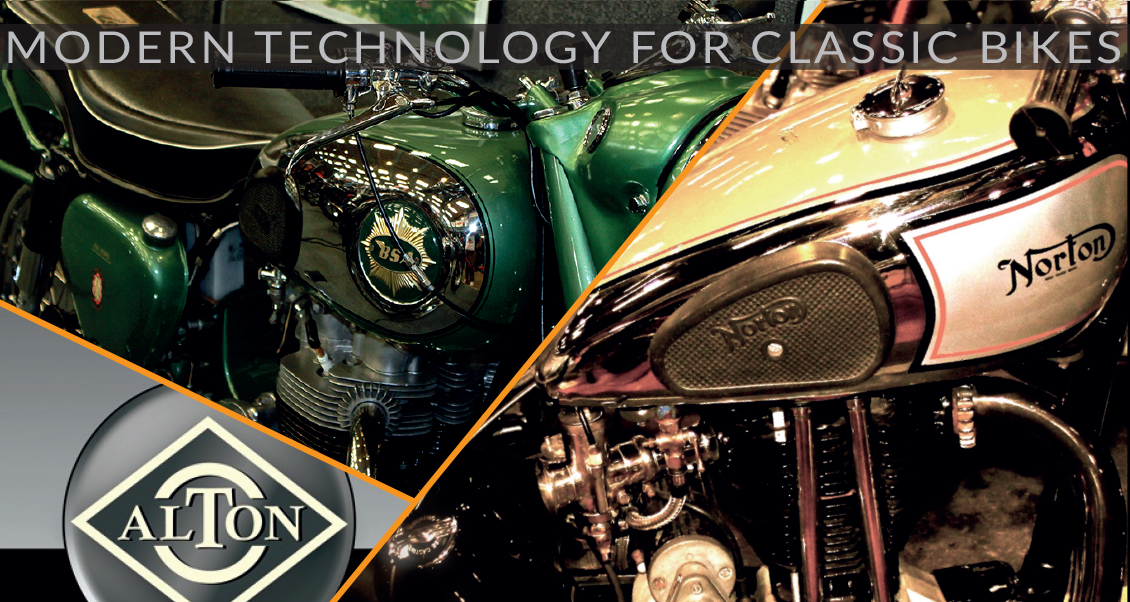 Ride'em, don't hide'em !
British bikes are special, full of character, charm, offering a riding experience that no modern bike can equal. They may not be the fastest machines on two wheels but once you've got the bug, it's the start of a lifelong love affair!
But they are also stubborn, temperamental and demanding… who hasn't found themselves stuck on the pub car park after everyone else has long gone – no lights, or no spark, flooded motor.
Kicking up a big twin can be hard work too  – what was fun at 20 isn't at all the same thing at 50…
Alton designs a range of products, generators and electric starter kits,  that help you overcome the little eccentricities of your much-loved British motorcycle.
Based in Brittany, we design, manufacture and export our products worldwide directly or through our network of authorised distributors.